MICRONEEDLING
Microneedling (also known as collagen induction therapy) involves using fine needles to create hundreds of tiny, invisible puncture wounds in the top layer of skin. Sound appealing? Not so much. But this minimally invasive treatment—whether it's done in-office by a trained aesthetician, or dermatologist or at home using a derma roller (a small, handheld paint roller coated in tiny needles)—is virtually painless and incredibly effective. The micro-injuries that it creates stimulate the body's natural wound healing processes, resulting in cell turnover and increased collagen and elastin production, therefore reversing as well as preventing signs of aging.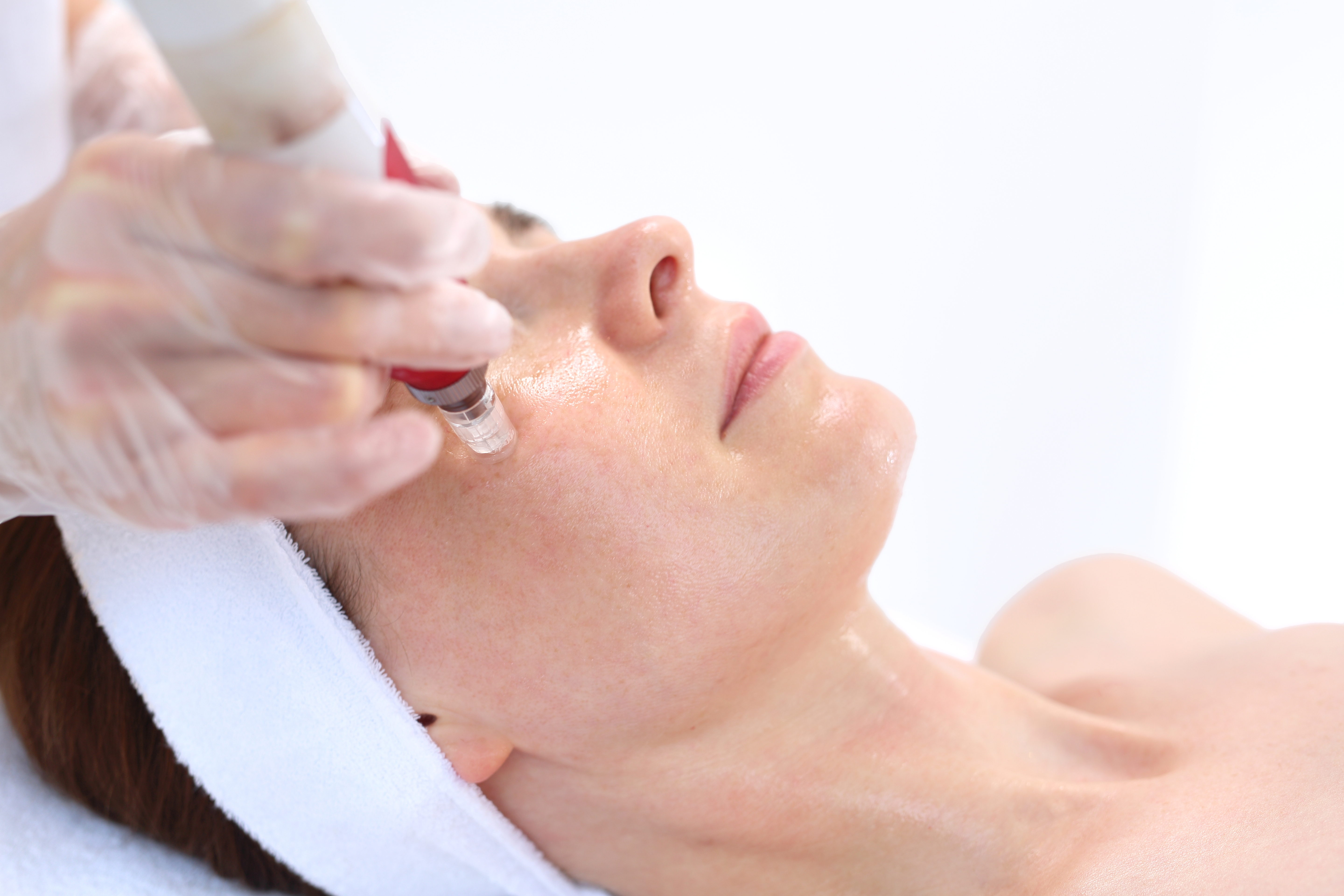 The key to more radiant skin is collagen production. The micro-injuries created during the treatment allow active ingredients from your skincare products to penetrate to the deepest layers of the skin to deliver even more powerful results. If you are ready to say goodbye to acne scars, fine lines, wrinkles & rejuvenate the skin – book your consultation today to determine if you are a good candidate for this treatment, as well as how often you should be treated.
Helps to treat:
Wrinkles
Scarring
Acne
Skin Pigmentation Issues
Stretch Marks
Loose Skin, such as after weight loss or liposuction
FAQ
How does it work?
First, the therapist will cleanse the face and applies a numbing cream to the client's skin. Next, our doctors will use a derma pen to work around areas of the face to create tiny holes in the skin's surface. The whole process takes around 20-30 minutes and the process is apparently pretty painless.
Can microneedling treat the delicate dark circles under the eyes?
Our microneedling device can treat under the eyes. Unlike other types of microneedling devices, our device is one of the first treatments of its kind that can target the more sensitive areas around the eye thanks to its adjustable needle depth and increased oscillation (speed). The result for the eye contour is a reduction in fine lines and wrinkles, along with a healthier, tighter-looking appearance.
How many treatments will I need?
The number of treatments required will depend on your individual requirements and this will be discussed during your initial consultation. Typically, we recommend a treatment course of 3-6 sessions, at monthly intervals.