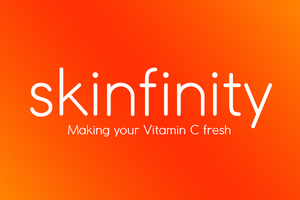 Skinfinity skincare are formulated with pharmaceutical-grade active ingredients clinically proven to make a significant improvement in the health and appearance of the skin. The active ingredients are selected based on how they interact with each other, on skin, and within the formula itself. The ingredient combination, delivery system, and formula of a well-designed product can optimize the effectiveness of its ingredients.
Skinfinity AC control is a new approach for acne-prone and problem skin, based on unique formula of peptide complex. Peptide Complex directly acts on bacterial membranes, increased the resistance of the skin against the growth of pathogens (P.acnes), therefore, is a perfect pimples and acne treatment care.
It also helps prevent the formation of of new acne without the negative side effects of dryness and irritation.