A revolutionary skincare breakthrough, Sage Pharmaceuticals Inc. USA has developed a patented technology, ATDS (Amphiphilic Transdermal Delivery System) that allows highly effective penetration of skincare formula into the skin. The research team found an amazing discovery by combining high concentration of L-Ascorbic Acid and penetration enhancer ATDS. The results are a proven formula to combat melasma (pigmentation).
Clinical Study done by Department of Dermatology, Inje University School of Medicine, Busan, Korea has demonstrated the efficacy of C'ensil in the treatment of melasma and overall lightening of the skin.
C'ensil does not contain water at all, thanks to the patented ATDS, and that is the reason why C'ensil of 25% L-Ascorbic Acid can fully keep its efficiency and sustain stability over 18 months.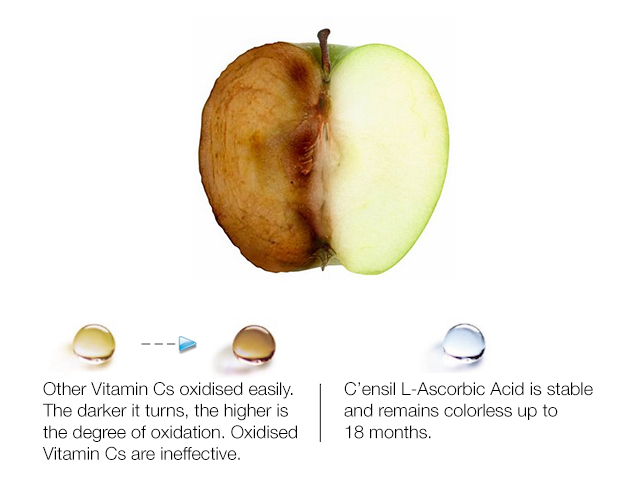 This is absolutely the best L-ascorbic acid serum to stimulate collagen growth, improve skin texture, smooth fine lines, and reduce skin discoloration.
This powerful antioxidant serum can turn the treated skin firmer and smoother with improved texture, tone and overall radiance in a short time.